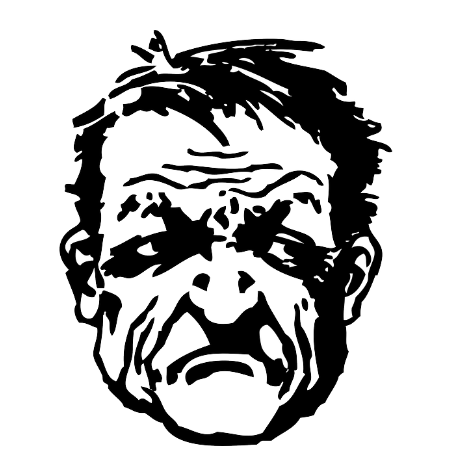 Are you suffering from the way someone has treated you, now or in the past? Do you keep repeating the same story to others about how someone has done you wrong? Do you keep going over a scenario over and over again in your head? I used to do this more, but now I remind myself of all Christ forgave me of. Then I realize that I need to forgive the person who is bugging me.
We are given reasons why we need to forgive. One is it gives the devil a chance to have a go at us.
Ephesians 4:26 Be angry and do not sin; do not let the sun go down on the cause of your anger. 27 Do not give the devil an opportunity.
If we don't forgive others, God will not forgive us.
Matthew 6:14 "For if you forgive men their trespasses, your heavenly Father will also forgive you. 15 But if you do not forgive men their trespasses, neither will your Father forgive your trespasses.
Ephesians 4: 31 You must put away all bitterness, anger, wrath, quarreling, and slanderous talk—indeed all malice. 32 Instead, be kind to one another, compassionate, forgiving one another, just as God in Christ also forgave you.
Bitterness brings defilement.
Hebrews 12:14 Pursue peace with all people, and holiness, without which no one will see the Lord: 15 looking carefully lest anyone fall short of the grace of God; lest any root of bitterness springing up cause trouble, and by this many become defiled; 16 lest there be any fornicator or profane person like Esau, who for one morsel of food sold his birthright. 17 For you know that afterward, when he wanted to inherit the blessing, he was rejected, for he found no place for repentance, though he sought it diligently with tears.
And one final parable from Jesus:
Matthew 18:21 Then Peter came to Him and said, "Lord, how often shall my brother sin against me, and I forgive him? Up to seven times?"
22 Jesus said to him, "I do not say to you, up to seven times, but up to seventy times seven. 23 Therefore the kingdom of heaven is like a certain king who wanted to settle accounts with his servants. 24 And when he had begun to settle accounts, one was brought to him who owed him ten thousand talents. 25 But as he was not able to pay, his master commanded that he be sold, with his wife and children and all that he had, and that payment be made. 26 The servant therefore fell down before him, saying, 'Master, have patience with me, and I will pay you all.' 27 Then the master of that servant was moved with compassion, released him, and forgave him the debt.
28 "But that servant went out and found one of his fellow servants who owed him a hundred denarii; and he laid hands on him and took him by the throat, saying, 'Pay me what you owe!' 29 So his fellow servant fell down at his feet and begged him, saying, 'Have patience with me, and I will pay you all.' 30 And he would not, but went and threw him into prison till he should pay the debt. 31 So when his fellow servants saw what had been done, they were very grieved, and came and told their master all that had been done. 32 Then his master, after he had called him, said to him, 'You wicked servant! I forgave you all that debt because you begged me. 33 Should you not also have had compassion on your fellow servant, just as I had pity on you?' 34 And his master was angry, and delivered him to the torturers until he should pay all that was due to him.
35 "So My heavenly Father also will do to you if each of you, from his heart, does not forgive his brother his trespasses."