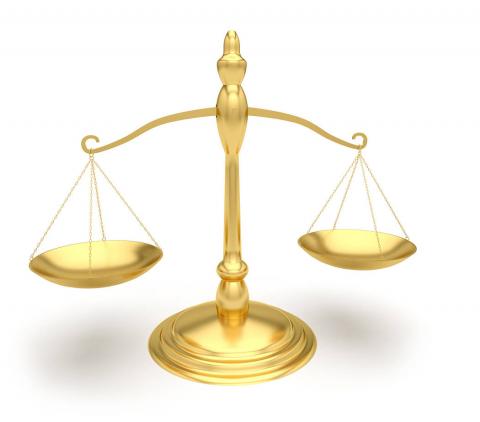 A man I met said that he was a Christian and he also believed in reincarnation.  Hopefully I can state his case for this faithfully.  He said that he liked reincarnation as an explanation of why bad things happen to good people.   The main example from the Bible he used were the verses that "you reap what you sow."  He also gave the example of Elijah being reborn as John the Baptist.  He said that Jesus was a reincarnation of Adam, and was paying for the sins of Adam.    He thought that people got  ~10 lives, and then that was it.
I thought over what he had said.  The most plausible to me seemed to be the Elijah/John the Baptist.   As I thought it over, a lot of problems came to mind that seemed contrary to the Bible.  The following is my thoughts on various aspects of the idea.
Why did Jesus come?
For even the Son of Man came not to be served but to serve, and to give his life as a ransom for many. (Mark 10:45)
Jesus answered them, "It is not the healthy who need a doctor, but the sick. I have not come to call the righteous, but sinners to repentance." (Luke 5:31-32)
For God so loved the world, that he gave his only Son, that whoever believes in Him should not perish but have eternal life." (John 3:16)
Since therefore the children share in flesh and blood, he himself likewise partook of the same things, that through death he might destroy the one who has the power of death, that is, the devil, and deliver all those who through fear of death were subject to lifelong slavery. (Hebrews 2:14–15)
 "But while he thought about these things, behold, an angel of the Lord appeared to him in a dream, saying, 'Joseph, son of David, do not be afraid to take to you Mary your wife, for that which is conceived in her is of the Holy Spirit. And she will bring forth a Son, and you shall call His name Jesus, for He will save His people from their sins.'" -Mathew 1:20-21
For he himself is our peace, who has made us both one and has broken down in his flesh the dividing wall of hostility by abolishing the law of commandments expressed in ordinances, that he might create in himself one new man in place of the two, so making peace, and might reconcile us both to God in one body through the cross, thereby killing the hostility. And he came and preached peace to you who were far off and peace to those who were near. For through him we both have access in one Spirit to the Father." Ephesians 2:14-18
For Christ also suffered once for sins, the righteous for the unrighteous, that he might bring us to God, being put to death in the flesh but made alive in the spirit,   1 Peter 3:18
So some of the reasons why Jesus came to us was to save sinners, reconcile them to God, and to bring eternal life to men.   It is clear from that last verse that it was intentional that the life of the righteous was given for the unrighteous.   When we see the injustice in this, and being the recipients of this mercy, we are left with only gratitude.   We can't be proud that the righteous saved us, the unrighteous.  We can only be thankful for this unearned mercy.  We didn't do better in this life to deserve this salvation.   It's clear that Jesus died for us while we were yet sinners.
Jesus Had to be Sinless
1 Corinthians 5:7
Cleanse out the old leaven that you may be a new lump, as you really are unleavened. For Christ, our Passover lamb, has been sacrificed.
John 1:29
The next day he saw Jesus coming toward him, and said, "Behold, the Lamb of God, who takes away the sin of the world!
It was essential that Jesus be sinless.  A picture that we are given of Jesus in the old testament is that of the Passover lamb.  The lamb had to be spotless, perfect.  That lamb would cover over the sins temporarily, but Jesus, who would be given once, would pay for the sins of all mankind.  If he had ANY sin himself, he would be paying for his own sins with his death, and would not be able to pay for the sins of any other.
Isaiah 53 fortold of the coming of the messiah:
4 Surely our griefs He Himself bore,
And our sorrows He carried;
Yet we ourselves esteemed Him stricken,
Smitten of God, and afflicted.
5
But He was pierced through for our transgressions,
He was crushed for our iniquities;
The chastening for our well-being fell upon Him,
And by His scourging we are healed.
6
All of us like sheep have gone astray,
Each of us has turned to his own way;
But the Lord has caused the iniquity of us all
To fall on Him.
7
He was oppressed and He was afflicted,
Yet He did not open His mouth;
Like a lamb that is led to slaughter,
And like a sheep that is silent before its shearers,
So He did not open His mouth.
8
By oppression and judgment He was taken away;
And as for His generation, who considered
That He was cut off out of the land of the living
For the transgression of my people, to whom the stroke was due?
9
His grave was assigned with wicked men,
Yet He was with a rich man in His death,
Because He had done no violence,
Nor was there any deceit in His mouth.
10
But the Lord was pleased
To crush Him, putting Him to grief;
If He would render Himself as a guilt offering,
He will see His offspring,
He will prolong His days,
And the good pleasure of the Lord will prosper in His hand.
11
As a result of the anguish of His soul,
He will see it and be satisfied;
By His knowledge the Righteous One,
My Servant, will justify the many,
As He will bear their iniquities.
12
Therefore, I will allot Him a portion with the great,
And He will divide the booty with the strong;
Because He poured out Himself to death,
And was numbered with the transgressors;
Yet He Himself bore the sin of many,
And interceded for the transgressors.
Notice in that that Messiah would be given as a sin offering for OUR transgressions, not his own.  It says He had done no violence and no deceit was in His mouth.  He was numbered with the transgressors, meaning he wasn't one himself.
In Exodus 12 God gives instructions for the Passover.  5 Your lamb shall be an unblemished male a year old; you may take it from the sheep or from the goats. 6 You shall keep it until the fourteenth day of the same month, then the whole assembly of the congregation of Israel is to kill it at twilight.
The Israelites kept the unblemished lamb in their homes with them before the sadrifice.  It become precious to them in this way.  They were giving up something innocent and perfect, something of great value to them.  The whole point was that something innocent was given up to pay for the sins of the people.
The Nature of God
Perfect justice
"The Rock! His work is perfect,
For all His ways are just;
A God of faithfulness and without injustice,
Righteous and upright is He.
People imagine God to be a lot of ways.   God left us a lot of information about himself in His inspired word, The Bible.  It makes sense to me to deal with the reality of God, and not what we'd like Him to be.   A lot of times, people want to think about a god that is only love.   But the reality is that God is not only a God of love, but one of justice, and he punishes transgressions.   Luckily for us, He is also one of forebearance and longsuffering, and does not immediately destroy us but gives us time to repent.
Corrects those he loves
Hebrews 12:4 You have not yet resisted to the point of shedding blood in your striving against sin; 5 and you have forgotten the exhortation which is addressed to you as sons,
"My son, do not regard lightly the discipline of the Lord,
Nor faint when you are reproved by Him;
6
For those whom the Lord loves He disciplines,
And He scourges every son whom He receives."
7 It is for discipline that you endure; God deals with you as with sons; for what son is there whom his father does not discipline? 8 But if you are without discipline, of which all have become partakers, then you are illegitimate children and not sons. 9 Furthermore, we had earthly fathers to discipline us, and we respected them; shall we not much rather be subject to the Father of spirits, and live? 10 For they disciplined us for a short time as seemed best to them, but He disciplines us for our good, so that we may share His holiness. 11 All discipline for the moment seems not to be joyful, but sorrowful; yet to those who have been trained by it, afterwards it yields the peaceful fruit of righteousness.
God is like a good father, who  instructs and disciplines his children.
No Chances After Death
Hebrews 9:27
And just as it is appointed for man to die once, and after that comes judgment,
It is clear from this verse that death is a one time event.
Luke 16:19 "Now there was a rich man, and he habitually dressed in purple and fine linen, joyously living in splendor every day. 20 And a poor man named Lazarus was laid at his gate, covered with sores, 21 and longing to be fed with the crumbs which were falling from the rich man's table; besides, even the dogs were coming and licking his sores. 22 Now the poor man died and was carried away by the angels to Abraham's bosom; and the rich man also died and was buried. 23 In Hades he lifted up his eyes, being in torment, and *saw Abraham far away and Lazarus in his bosom. 24 And he cried out and said, 'Father Abraham, have mercy on me, and send Lazarus so that he may dip the tip of his finger in water and cool off my tongue, for I am in agony in this flame.' 25 But Abraham said, 'Child, remember that during your life you received your good things, and likewise Lazarus bad things; but now he is being comforted here, and you are in agony. 26 And besides all this, between us and you there is a great chasm fixed, so that those who wish to come over from here to you will not be able, and that none may cross over from there to us.' 27 And he said, 'Then I beg you, father, that you send him to my father's house— 28 for I have five brothers—in order that he may warn them, so that they will not also come to this place of torment.' 29 But Abraham *said, 'They have Moses and the Prophets; let them hear them.' 30 But he said, 'No, father Abraham, but if someone goes to them from the dead, they will repent!' 31 But he said to him, 'If they do not listen to Moses and the Prophets, they will not be persuaded even if someone rises from the dead.'"
The rich man in death was not figuring how he could do better in the next life, he was trying to find some lessening of his eternal torment, and he was hoping to spare his relatives from experiencing his fate.    He wouldn't have been so worried about it if there were a bunch of other chances to get it right.   Abraham telling the guy that there is a great chasm fixed between the living and the dead sounds final, and even if someone rose from the dead, the dead would not be pusuaded.  
Works Based Salvation
Ephesians 2: 4 But God, being rich in mercy, because of His great love with which He loved us, 5 even when we were dead in our transgressions, made us alive together with Christ (by grace you have been saved), 6 and raised us up with Him, and seated us with Him in the heavenly places in Christ Jesus, 7 so that in the ages to come He might show the surpassing riches of His grace in kindness toward us in Christ Jesus. 8 For by grace you have been saved through faith; and that not of yourselves, it is the gift of God; 9 not as a result of works, so that no one may boast. 10 For we are His workmanship, created in Christ Jesus for good works, which God prepared beforehand so that we would walk in them.
Reincarnation is a works based salvation.   The Bible is clear that the wages of sin is death.  Stories like that of the rich man and Lazarus make it clear that this death spoken of involves being in a place of eternal torment.  Jesus came to spare us from this fate when we put our trust solely in him.  We're not to trust in our own good works to save us.  Salvation is a gift, by God's grace.  You don't pay for a gift.  If you suffer in a life to pay for the sins of a previous life, you are paying your own way into heaven.  That is not a gift.
If you pay for misdeeds of previous life, what do you need saviour for?
Reincarnation Leads to the View that Life  is not Precious
The idea of reincarnation seems to have originated in India.  This may be the place on earth where life has the least value.   This is  the place where babies can be thrown out on the street and no one will help, except for the few Christians in the country.  Reincarnation says that a person is suffering because they have done evil in a previous life.  This leads to people having no pity for those who are suffering.  They deserve what they get.
How does the Bible instruct people to treat those who are suffering?  It says to pray for even those who have done you ill, for those who are your enemies.  The Bible all over says to care for the helpless...the widows and the orphans.
Was Elijjah Reincarnated in Elisha and John the Baptist?
2 Kings 2:9 When they had crossed over, Elijah said to Elisha, "Ask what I shall do for you before I am taken from you." And Elisha said, "Please, let a double portion of your spirit be upon me."
11 As they were going along and talking, behold, there appeared a chariot of fire and horses of fire which separated the two of them. And Elijah went up by a whirlwind to heaven.
Elijah is one of the few people in the Bible who never experienced death.  It says he was taken up in the whirlwind to heaven.   Reincarnation involves death and rebirth, so Elijah can't have been reincarnated.   Elisha asked for a double portion of Elijah's spirit.   He can't have been asking for his actual spirit, since there's only one, so how could he receive a double portion?  He can if he was talking about the power of the Holy Spirit that Elijah had received.  It is clear that the prophets of God were indwelt by the Holy Spirt, as God's followers today.  So what Elijah was requesting was a double portion of the power from God that Elijah had.
How about John the Baptist?  We know that he was indwelt by the Holy Spirit before his birth.  It makes more sense that John the Baptist was Elijah in the sense that he received the same powers of Elijah.   Recall that Elijah didn't die, and isn't eligible to be reincarnated.
Luke 1:17   "It is he who will go as a forerunner before Him in the spirit and power of Elijah, to turn the hearts of the fathers back to the children, and the disobedient to the attitude of the righteous, so as to make ready a people prepared for the Lord."
Why Bad Things Happen to Good People
Original sin/none are good
Men tend to think that they are pretty good in general.  God makes it clear in the Bible that His view of mankind differs.   His view is that mankind is not good, but in fact very wicked.
From Romans 3
"None is righteous, no, not one;
11
    no one understands;
    no one seeks for God.
12
All have turned aside; together they have become worthless;
    no one does good,
    not even one."
Even children are not good.  In  Proverbs 22:15 it says "Foolishness is bound up in the heart of a child." Genesis 8:21 agrees, saying, ". . . the intent of man's heart is evil from his youth."
So in the idea that bad things happen to good people, it is pretty clear in the Bible there are no people without sin.
Count it all joy -- growth through troubles
James 1:2 Consider it all joy, my brethren, when you encounter various trials, 3 knowing that the testing of your faith produces endurance. 4 And let endurance have its perfect result, so that you may be perfect and complete, lacking in nothing.
Here James is speaking to other Christians.  He is telling them that the bad things that happen to them have a purpose, and that we should not be sorrowful about them, but learn from them.
Romans 8:16 The Spirit Himself testifies with our spirit that we are children of God, 17 and if children, heirs also, heirs of God and fellow heirs with Christ, if indeed we suffer with Him so that we may also be glorified with Him.  18 For I consider that the sufferings of this present time are not worthy to be compared with the glory that is to be revealed to us. 19 For the anxious longing of the creation waits eagerly for the revealing of the sons of God. 20 For the creation was subjected to futility, not willingly, but because of Him who subjected it, in hope 21 that the creation itself also will be set free from its slavery to corruption into the freedom of the glory of the children of God. 22 For we know that the whole creation groans and suffers the pains of childbirth together until now. 23 And not only this, but also we ourselves, having the first fruits of the Spirit, even we ourselves groan within ourselves, waiting eagerly for our adoption as sons, the redemption of our body. 24 For in hope we have been saved, but hope that is seen is not hope; for who hopes for what he already sees? 25 But if we hope for what we do not see, with perseverance we wait eagerly for it.
1 Peter 4:12 Beloved, do not be surprised at the fiery ordeal among you, which comes upon you for your testing, as though some strange thing were happening to you; 13 but to the degree that you share the sufferings of Christ, keep on rejoicing, so that also at the revelation of His glory you may rejoice with exultation. 14 If you are reviled for the name of Christ, you are blessed, because the Spirit of glory and of God rests on you. 15 Make sure that none of you suffers as a murderer, or thief, or evildoer, or a troublesome meddler; 16 but if anyone suffers as a Christian, he is not to be ashamed, but is to glorify God in this name.
28 And we know that God causes all things to work together for good to those who love God, to those who are called according to His purpose.
These trials come for testing, to produce endurance, to perfect us, and to glorify God.
John 9 As He passed by, He saw a man blind from birth. 2 And His disciples asked Him, "Rabbi, who sinned, this man or his parents, that he would be born blind?" 3 Jesus answered, "It was neither that this man sinned, nor his parents; but it was so that the works of God might be displayed in him. 4 We must work the works of Him who sent Me as long as it is day; night is coming when no one can work. 5 While I am in the world, I am the Light of the world."
Imagine a life where everything was handed to you on a silver platter.  You didn't need to work for anything.  Would you learn much?  Would you grow as a person much?  Would you wind up like a spoiled rich brat?  Going through school, if you were never given a test, would you botherr to learn?
Job 1 There was a man in the land of Uz whose name was Job; and that man was blameless, upright, fearing God and turning away from evil.
 8 The Lord said to Satan, "Have you considered My servant Job? For there is no one like him on the earth, a blameless and upright man, fearing God and turning away from evil." 9 Then Satan answered the Lord, "Does Job fear God for nothing? 10 Have You not made a hedge about him and his house and all that he has, on every side? You have blessed the work of his hands, and his possessions have increased in the land. 11 But put forth Your hand now and touch all that he has; he will surely curse You to Your face." 12 Then the Lord said to Satan, "Behold, all that he has is in your power, only do not put forth your hand on him." So Satan departed from the presence of the Lord.
God himself declares Job blameless.   He is not being punished for something he has done wrong.  This is clear throughout the whole story.  Job's friends want to tell him he's been evil and is now reaping what he has sown, but God rebukes these friends for it.  The above verse shows why things happened to Job.  Satan accuses God of protecting the man too much, and that if he is actually put to the test, Job will fail.  God agrees to allow Job to be tested, but his confidence in the man is proven.
Closer to God thrugh troubles
Psalms 30.2
O Lord my God,
I cried to You for help, and You healed me.
3
O Lord, You have brought up my soul from Sheol;
You have kept me alive, that I would not go down to the pit.
4
Sing praise to the Lord, you His godly ones,
And give thanks to His holy name.
5
For His anger is but for a moment,
His favor is for a lifetime;
Weeping may last for the night,
But a shout of joy comes in the morning.
The way we are, we tend to draw near to God when troubles are happening to us, because we need HIm so badly.  When everything is good, we tend to drift away from God.
Another Explanation for Bad Things Happening to Good People
While reincarnation is not found in the Bible, there is another thing that can explain bad things happening to good people:  generational curses being carried out for sins to the nth generation.    An example  is found in  Exodus 20:4-6
4 "You shall not make for yourself an idol, or any likeness of what is in heaven above or on the earth beneath or in the water under the earth. 5 You shall not worship them or serve them; for I, the Lord your God, am a jealous God, visiting the iniquity of the fathers on the children, on the third and the fourth generations of those who hate Me, 6 but showing lovingkindness to thousands, to those who love Me and keep My commandments.
The story of the man who was blind from birth adds credence to this.  It is implied i n the story that this man might have been punished for the sins of his parents.  Notice the option for being punished for his sins in a previous life isn't considered.
John 9  As he went along, he saw a man blind from birth. 2 His disciples asked him, "Rabbi, who sinned, this man or his parents, that he was born blind?"
3 "Neither this man nor his parents sinned," said Jesus, "but this happened so that the works of God might be displayed in him. 4 As long as it is day, we must do the works of him who sent me. Night is coming, when no one can work. 5 While I am in the world, I am the light of the world."
Summary
In summary, the evidence from the Bible for reincarnation is very slim to nonexistant.   Salvation is not by anything we have done good in this life, or a previous one, it is by the atoning sacrifice of the perfect, sinless lamb of God, Jesus.   There are many reasons for bad things happening to good people, without the need to make up a cycle of life, death, rebirth to explain it.  The idea that in this one life it is important to make the right choice and repairs one's relationship to God before it is too late to make such a choice runs throughout the Bible.   There is an urgency about the choice, which wouldn't be there if you had a bunch more lives to get it right.
 Joshua 24:14-15
14 "Now therefore fear the Lord and serve him in sincerity and in faithfulness. Put away the gods that your fathers served beyond the River and in Egypt, and serve the Lord. 15 And if it is evil in your eyes to serve the Lord, choose this day whom you will serve, whether the gods your fathers served in the region beyond the River, or the gods of the Amorites in whose land you dwell. But as for me and my house, we will serve the Lord."
Recommended Reading
The Bible https://www.biblegateway.com/
Mere Christianity by CS Lewis https://www.dacc.edu/assets/pdfs/PCM/merechristianitylewis.pdf