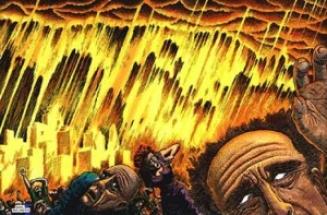 God your Creator is trying to get your attention.
What will it take for you to listen?
What will it take for you to repent and return to the Creator?
Earthquakes?
Floods?
Fires?
Pandemic?
Race riots?
War destroying your country?
Famine?
Stars falling from Heaven?
Fire and hail raining down, mixed with blood?
Seas becoming blood?
Fresh water poisoned?
Sun and moon darkened?
Plague of sores?
Rivers turned to blood?
100 lb hailstones?
Scorching heat?
Will anything cause you to turn from your sins and turn to God?