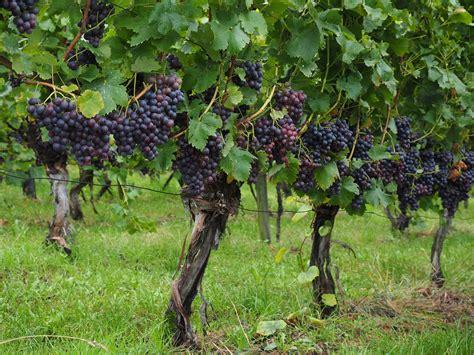 When I first became a Christian, I learned a lot from John Macarthur. I believed the "once saved always saved" doctrine. But one day I was reading in Hebrews 6 :
For it is impossible, in the case of those who have once been enlightened, who have tasted the heavenly gift, and have shared in the Holy Spirit, and have tasted the goodness of the word of God and the powers of the age to come, and then have fallen away, to restore them again to repentance, since they are crucifying once again the Son of God to their own harm and holding him up to contempt. For land that has drunk the rain that often falls on it, and produces a crop useful to those for whose sake it is cultivated, receives a blessing from God. But if it bears thorns and thistles, it is worthless and near to being cursed, and its end is to be burned.
I had to say "Whoa, wait a minute here…." He's talking about people who were enlightened. They were partakers of the heavenly gift. They had the Holy Spirit. He's talking about saved people! They are saved people who have fallen away! What scared me was he was saying that it was then impossible to bring these people again to repentance, cause they've like run out of sacrifice for their sins. There would have to be a whole new Jesus sacrifice on the cross to restore them, and that ain't happening. Scary stuff!
So I started looking at other verses to either confirm my thinking or refute it.
"I am the true vine, and My Father is the vine dresser. "Every branch in Me that does not bear fruit, He takes away; and every branch that bears fruit, He prunes it so that it may bear more fruit. "You are already clean because of the word which I have spoken to you. "Remain in me, stay with me, and continue to be with me and I in you. As the branch cannot bear fruit of itself unless it remains, stays, and continues to be in the vine, so neither can you unless you remain in me, stay with me, and continue to be with me. "I am the vine, you are the branches; he who remains in me, stays with me, and continues to be with me and I in him, he bears much fruit, for apart from Me you can do nothing. "If anyone does not remain in me, stay with me, and continue to be with me, he is thrown away as a branch and dries up; and they gather them, and cast them into the fire and they are burned. "If you remain in me, stay with me, and continue to be with me and my words abide in you, ask whatever you wish, and it will be done for you. "My Father is glorified by this, that you bear much fruit, and so you become My disciples. "Just as the Father has loved Me, I have also loved you; remain in my love, stay in my love, and continue to be in My love.
John 15:1-9
The branches must bear fruit and remain connected to Jesus to avoid being cut off and thrown into the fire as useless.
Quite right, they were broken off for their unbelief, but you stand by your faith. Do not be conceited, but fear; for if God did not spare the natural branches, He will not spare you, either. Behold then the kindness and severity of God; to those who fell, severity, but to you, God's kindness, if you continue in His kindness; otherwise you also will be cut off. And they also, if they do not continue in their unbelief, will be grafted in, for God is able to graft them in again.
Romans 11:20-23
God didn't spare the Israelites who disobeyed him, so he won't spare the Christians. You have to continue with Him, otherwise you will be broken off.
And although you were formerly alienated and hostile in mind, engaged in evil deeds,
yet He has now reconciled you in His fleshly body through death, in order to present you before Him holy and blameless and beyond reproach—
if indeed you continue in the faith firmly established and steadfast, and not moved away from the hope of the gospel that you have heard, which was proclaimed in all creation under heaven, and of which I, Paul, was made a minister.
Colossians 1:21-23
Again it says we have to continue with Him, be steadfast and not moved away.
The problem with the Once Saved Always Saved doctrine is that people get this idea that "I said the prayer, now I don't have to worry about my eternal security." That leaves the door open to a life of habitual sin. Yes, we all sin, but we need to repent and stop it when that happens, not keep doing it! Paul said in Phlippians 2, "Therefore, my beloved, as you have always obeyed, so now, not only as in my presence but much more in my absence, work out your own salvation with fear and trembling, for it is God who works in you, both to will and to work for his good pleasure." Why would you need to work out your salvation with fear and trembling if everything is all settled?
Some great links on the subject:
https://www.youtube.com/playlist?list=PLbJUUs6PRfADsp8a69Nch8q1_dvMj_V-N
https://z3news.com/w/bible-studies/exposing-the-false-doctrine-of-once-s...
https://www.youtube.com/watch?v=39v28VoSGmc
https://www.youtube.com/watch?v=Fe5AbZlDqyQ&list=PLseJgBgtxNvYoQWH3dsMi2hqWfrq7pPQR