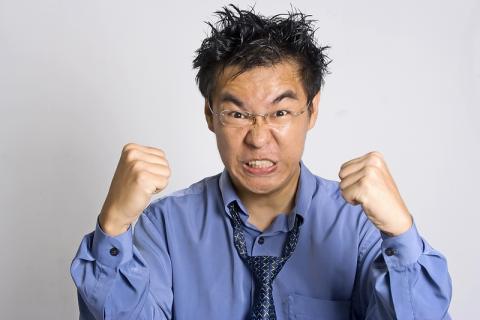 There once was this young guy -- a nice fellow. He fell in love, got married. That was the good part. But then his wife dumped him. He got sad. He got mad.
Time went by and he got bitter. He walked away from God.
God told us, "Be tolerant of one another and forgive each other if anyone has a complaint against another. Just as the Lord has forgiven you, you also should forgive." He also said, "In your anger do not sin: Do not let the sun go down while you are still angry, and do not give the devil a foothold."
What the guy's wife did to him was bad, but when he did not forgive her, he gave the devil a foothold in his life. His misery was increased so much because of this! The devil began to whisper in his ear. He fell into a life of sin. God was now a distant memory.
Now he walks around with this big burden on his back. His unforgiveness and sin weighs down each step. Things will never be right while he carries this burden.
God said "The Spirit of the LORD is upon me, because the LORD has anointed me; he has sent me to bring good news to the oppressed and to bind up the brokenhearted, to proclaim freedom for the captives, and release from darkness for the prisoners." The man could have his freedom, just by turning from his sin, turning to God, and forgiving all who have wronged him!