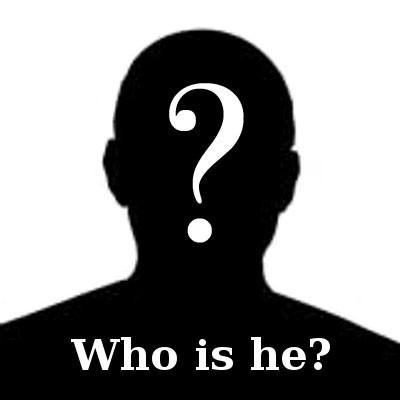 Who do you say I am?
Jesus once asked his disciples, "Who do you say I am?" It turns out to be a critical question. Who is Jesus? Is he God? Was he a just a good teacher? Was he a liar? Is he a myth? Here are some notes on the question: Is Jesus God?
Genesis 1:1 In the beginning God created the heavens and the earth. The word there for God is Elohim, which is a plural noun. But the way people used it in writing the Bible, is as a singular, like saying something like "a Gods", so from the very beginning, God is shown to be both one God and more than one.
In Isaiah, it was predicted that the Messiah would also be God.
Isaiah 9:6 For a child will be born to us, a son will be given to us;
And the government will rest on His shoulders;
And His name will be called Wonderful Counselor, Mighty God,
Eternal Father, Prince of Peace.
Also in Isaiah, the coming of John the Baptist is predicted. John the Baptist was supposed to prepare the way for the Messiah, yet the Messiah is called Yahweh here.
Isaiah 40:3 A voice cries out in the desert:
"Clear a way for Yahweh.
Make a straight highway in the wilderness for our Elohim.
4
Every valley will be raised.
Every mountain and hill will be lowered.
Steep places will be made level.
Rough places will be made smooth.
5
Then Yahweh's glory will be revealed
and all people will see it together.
Yahweh has spoken."
John 1:1 " In the beginning was the Word, and the Word was with God, and the Word was God. 2 He was in the beginning with God. 3 All things came into being through Him, and apart from Him nothing came into being that has come into being." Later in John, it is revealed that, John 1:14 "And the Word became flesh, and dwelt among us, and we saw His glory, glory as of the only begotten from the Father, full of grace and truth. " Were know that the only begotten of the Father is Jesus, so these verses are saying that
Jesus is God: the Word was God, and the Word became flesh and dwelt among us.
Colossians 15
The Son is the image of the invisible God,
the firstborn over all creation.
16
For by him all things in heaven and on earth were created,
things visible and invisible,
whether they are kings, lords, rulers, or powers.
All things have been created through him and for him.
17
He himself existed before anything else did,
and he holds all things together.
18
He is also the head of the body,
which is the church.
He is the beginning, the firstborn from the dead,
so that he himself might have first place in everything.
19
For God was pleased to have
all of his divine essence inhabit him.
20
Through the Son, God also reconciled all things to himself,
whether things on earth or things in heaven,
thereby making peace
through the blood of his cross.
The Jews knew that Jesus was claiming to be God. John 10:30-33 "I and My Father are one. Many good works I have shown you from My Father. For which of those works do you stone Me?" The Jews answered Him, saying, "For a good work we do not stone You, but for blasphemy, and because You, being a Man, make Yourself God."
In John 5:17 the Bible states: "But He answered them, "My Father is working until now, and I Myself am working." 18 For this reason therefore the Jews were seeking all the more to kill Him, because He not only was breaking the Sabbath, but also was calling God His own Father, making Himself equal with God."
He is able to forgive sins, which only God can do. Luke 7:47 "For this reason I say to you, her sins, which are many, have been forgiven, for she loved much; but he who is forgiven little, loves little." 48Then He said to her, "Your sins have been forgiven." 49Those who were reclining at the table with Him began to say to themselves, "Who is this man who even forgives sins?"
Jesus knew and knows what is in people's hearts, which only God can do.
"..all the churches will know that I am He who searches the minds and hearts; and I will give to each one of you according to your deeds. " Revelation 2:3
"The scribes and the Pharisees began to reason, saying, "Who is this man who speaks blasphemies? Who can forgive sins, but God alone?" 22 But Jesus, aware of their reasonings, answered and said to them, "Why are you reasoning in your hearts? 23"Which is easier, to say, 'Your sins have been forgiven you,' or to say, 'Get up and walk '? " Luke 5:21-23
Stephen prayed to Jesus, "Lord Jesus, receive my Spirit" (Acts 7:59) Prayer is a form of worship, and to worship any but God is idolatry. Jesus said in John 14:14, "If you ask Me anything in My name, I will do it."
Jesus accepts worship which not even the good angels will do. The magi were some of the first to worship him, Matthew 2:11 "they bowed down and worshiped Him" After Jesus walks on water, "those who were in the boat worshiped him, saying, 'Truly you are the Son of God'" (Matthew 14:33) In Revelation 5, the 24 elders and all of heaven worshipping the lamb who was slain, who is obviously Jesus. Luke 4:8 Jesus answered him, "It is written, 'You shall worship the Lord your God and serve Him only.'"
Thomas called Jesus God, "Thomas said to him, 'My Lord and my God!'" (John 20:28). Jesus did not correct him.
luke 7 15 The dead man sat up and began to speak. And Jesus gave him back to his mother. 16 Fear gripped them all, and they began glorifying God, saying, "A great prophet has arisen among us!" and, "God has visited His people!"
He is the alpha and omega of Revelation 1. (that is, the beginning and the end)
Revelation 1:17 When I saw Him, I fell at His feet like a dead man. And He placed His right hand on me, saying, "Do not be afraid; I am the first and the last, 18 and the living One; and I was dead, and behold, I am alive forevermore, and I have the keys of death and of Hades.
When Jesus says he was the first, the beginning, the alpha, He is stating that he was not created, but creator, God.
Mark 9 And He asked his father, "How long has this been happening to him?" And he said, "From childhood. 22 It has often thrown him both into the fire and into the water to destroy him. But if You can do anything, take pity on us and help us!" 23 And Jesus said to him, "'If You can?' All things are possible to him who believes." implying that Jesus can do anything. Omnipotence is an attribute of God.
A friend pointed out that if Jesus was just a man, however anointed from God, how could one man's death pay for all the sins of all of mankind for all of time? Only the death of God could do this.
Another friend pointed out that a man is shown throughout the Bible to be 3 - body, soul and spirit. If we are three part beings, why should God not be the same.
The Jews of Jesus' day rejected him because they wanted a different king. If you reject who Jesus really is, are you committing the same disastrous mistake the Jews of Jesus' day committed?
CS Lewis pointed out: Jesus was either a liar, or he was crazy, or he was who he claimed he was. So do you think Jesus is: a liar, or do you think he is crazy, or is he God?
---
Passages that appear to speak against the deity of Christ
Mark 10:18 And Jesus said to him, "Why do you call Me good? No one is good except God alone. "
In this passage, Jesus is not saying that he isn't good or isn't God, he is asking why the man thinks this is so.
Revelation 3:14 "The Amen, the faithful and true Witness, the Beginning of the creation of God, says this:"
The word Beginning there could have also mean Origin, which fits better with the rest of the book which refers to Jesus with the same titles as used for God.
---
Some Links
Nabeel Qureshi, a Muslim who became Christian, had this to say on the deity of Christ http://www.christianity.com/god/trinity/turning-from-tawhid-to-the-trini...
John Macarthur had this to say on the deity of Christ http://www.gty.org/resources/sermons/43-1/declaring-and-defending-the-de...
Who is Greater, the Father or the Son? http://www.letusreason.org/Trin20.htm
Is Jesus God? http://www.middletownbiblechurch.org/doctrine/deity.pdf